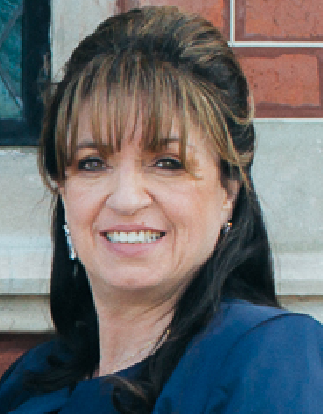 Director/Licensee
As MPG's Licensee and Director, Connie has been involved with real estate for more than 25 years. Connie is a true professional who is passionate about property and enjoys working the in the Midland, Middle Swan, Jane Brook and Swan View areas which she knows and loves. She lives locally and is very well respected within the community.
Connie prides herself on being totally committed to her clients and this is testified by the amount of referral and repeat business which highlights a truly successful salesperson. She is the recipient of many awards within the Real Estate industry.
Connie feels comfortable and relaxed in dealing with all clients whether buying or selling a two bedroom apartment or a prestigious exclusive residence. Connie's dedication and hard work ensures the best outcome for all her clients.
0419 047 745 / connie@midlandproperty.com.au
Senior Sales Consultant
Pam is passionate about real estate and enjoys nothing more than handing over the keys to the purchasers of their dream home.
Living locally, Pam has an extensive knowledge of the area.
Pam is a very friendly, approachable person and always keeps her vendors well informed with the sales process. She will always go the extra mile to get the job done.
Pam is always happy to sit down and have a chat to discuss your future plans and see how your property sits in the current market.
0408 924 721 / pam@midlandproperty.com.au
Senior Sales Consultant
Rob is a Senior Sales Consultant at MPG Real Estate and brings to you a wealth of experience that has evolved over many years as a family man, community leader and running his own Motor Trimming business for 30 years.
Rob is a proactive person within our community, who actively served in the past as the President of the Swan View Football Club (including a founding member of the Senior body in 1981, a player/coach and honoured with Life Membership in 1996). Rob was elected as the Chairman of the Eastern Suns Basketball Club (WABL), to which he raised their profile, that became a marketing success as well as a successful sporting entity to this day (he also coached 3 teams to Championships at WABL level in his 9 years whilst at the club). Rob still loves to mentor/nurture men and youth that he is still in contact with to this day.
Rob prides himself on all this combined experience, which has helped him to communicate better, develop strong organisation skills, resulting in him achieving the status of # 1 Agent, Highest Grossing Sales & Most Properties Sold in Middle Swan in 2014.
0407 372 848 / rob@midlandproperty.com.au